Design Resources
---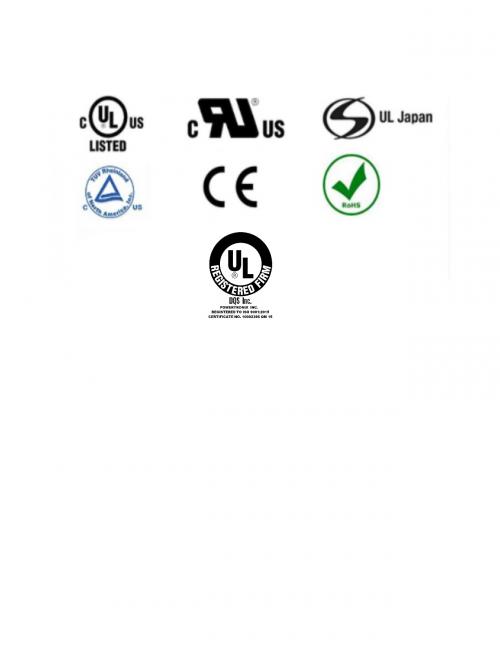 SAFETY APPROVALS
Safety Standards are designed to ensure safety of products, activities and processes, and to assure users and consumers that a particular device is safe as designed and manufactured. Safety and regulatory agencies worldwide, (UL (United States), CSA (Canada), TUV (Germany), JET (Japan) and many others), are mainly concerned with shock hazard, fire hazard and EMI/RFI when evaluating transformers and power supplies.
Product certification to international safety standards is a critical step to successfully market and sell products worldwide. Safety Agency Approval marking of components and complete stand-alone power supply units are the passport to the world.
POWERTRONIX Toroidal Transformers and Power Supplies are Safety Approved and self-certified for UL, CSA and CE markings.
Powertronix has Safety Certificates from both North American and International Safety Standards, such as:
IEC 60601-1 Edition 3.1 – IEC medical standard worldwide. North America, Europe, China, Japan etc.
TUV 60601-1 Edition 3.1 – Medical and Dental Equipment
UL60601-1/ AAMI ES60601-1 – Medical and Dental Equipment
EN60601 – Medical and Dental Equipment for European installations
EN60950 – Information Technology for European installation
UL60950 – Information Technology Equipment
UL61010 Safety Requirements for Electrical Equipment for Measurement, Control, and Laboratory Use
UL506 - General Purpose Transformers File #
UL508C - Standard for Power Conversion Equipment
UL1411 – Audio, Radio and television appliances
UL6500 Standard for Audio/Video and Musical Instrument Apparatus for Household
UL60065 Standard for Audio, Video and Similar Electronic Apparatus
ISO 9001 : 2015 Quality Management System
S-Mark – Medical and Dental Equipment
CE Marked
RoHS Compliant
CB Certified - Medical Electrical Equipment

All Powertronix products are manufacture with RoHS compliant materials.
Download the Powertronix ISO Cert.